March 10th, 2019
Tripawds is a user-supported community. Thank you for your support!
Izzi came home on September 11th, 2016. I had tried to imagine what she would look like with three legs but it didn't really make sense until I saw it with my own eyes. It was surreal to see her hopping around, standing at her bowl getting a drink, or laying in bed with three legs and a nub. I also wasn't prepared for how gruesome the nub would look at first. The bruising spread across her entire abdomen and it was the brightest shades of red, pink, and purple I'd ever seen. When we left the vet, she was more than ready to go home. She hopped all the way out to the car by herself. I did have to teach myself how to carefully lift her in and out of the car because she couldn't make that jump on her own. I purchased a twin sized memory foam mattress and set up a giant nest in the living room. We spent the next week laying in her bed, snuggling, eating treats, and watching Parks and Recreation. She didn't have a big appetite at first so I had to top her food with shredded chicken to tempt her. She was also very naughty about licking her stitches every time I turned my back.  I eventually had to invest in one of the largest plastic cones I've ever seen. The cone made her furious. As her way of protesting, she would walk extra close to the walls and drag the cone along them to make a ton of obnoxious noise. It was hilarious.
She was supposed to get her stitches out after 2 weeks but about a week in, she started developing an opening along the side of her stitches. I wasn't sure it it was normal so I took her into the vet for a checkup. They put her on some antibiotics as a precaution. A few days later, the opening had grown and there was a lot of fluid leakage. It was looking worse, not better. I called the vet and asked if I should be worried and he told me to come back in right away. They suspected she may have contracted MRSA during her hospital stay. The cultures came back and she definitely had it. She was prescribed Chloramphenicol and I was sent home with a large box of gloves. Apparently it's a pretty serious drug and I was supposed to avoid touching it. Needless to say I was a little freaked out!!
Izzi was always difficult to medicate. She always knew when I was trying to sneak her a pill via a piece of cheese or lunch meat. Unfortunately chloramphenicol tablets are ENORMOUS and I couldn't effectively hide them in anything. I had to get creative and I went through a lot of chicken that week trying to force those pills down her. Some times she didn't even want the chicken so I had to give up and try again later. I'm not sure if it was the medication, the serious infection, or a combination of both but she felt extra cruddy. She didn't want to eat at all and she just wasn't her self. She was leaking a ton of thick fluid from the opening of her incision. I had to fashion a pair of shorts for her to wear to collect it so she wasn't spreading her infection all over the house. I had to take her to the vet daily for cold laser therapy on her wound and I hated dragging her up there. She didn't feel like it. She was tired of being there. She was over it. This was the very worst part of recovery. She was miserable and I felt so terrible for putting her through all of this. Thankfully, after only three days on this medication, I could see a real difference. She was finally healing. I was taking photos every day to track her progress and it was crazy to see them side by side.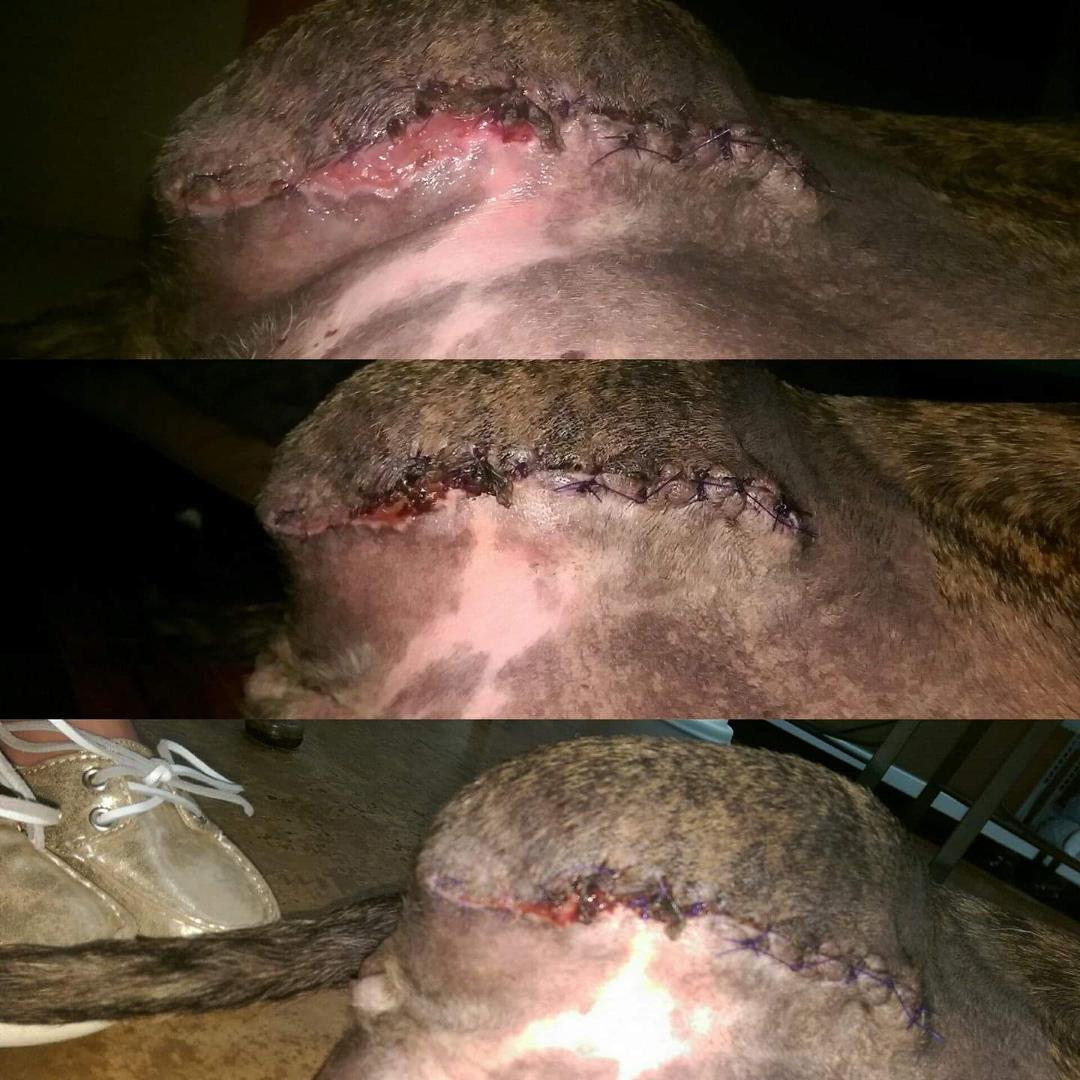 She was feeling better and better. She wanted to hop around the yard and sunbathe. She gradually started wanting her meals without me having to beg her to eat. And her wound healed up enough that she was finally able to get her stitches out almost three weeks post-op.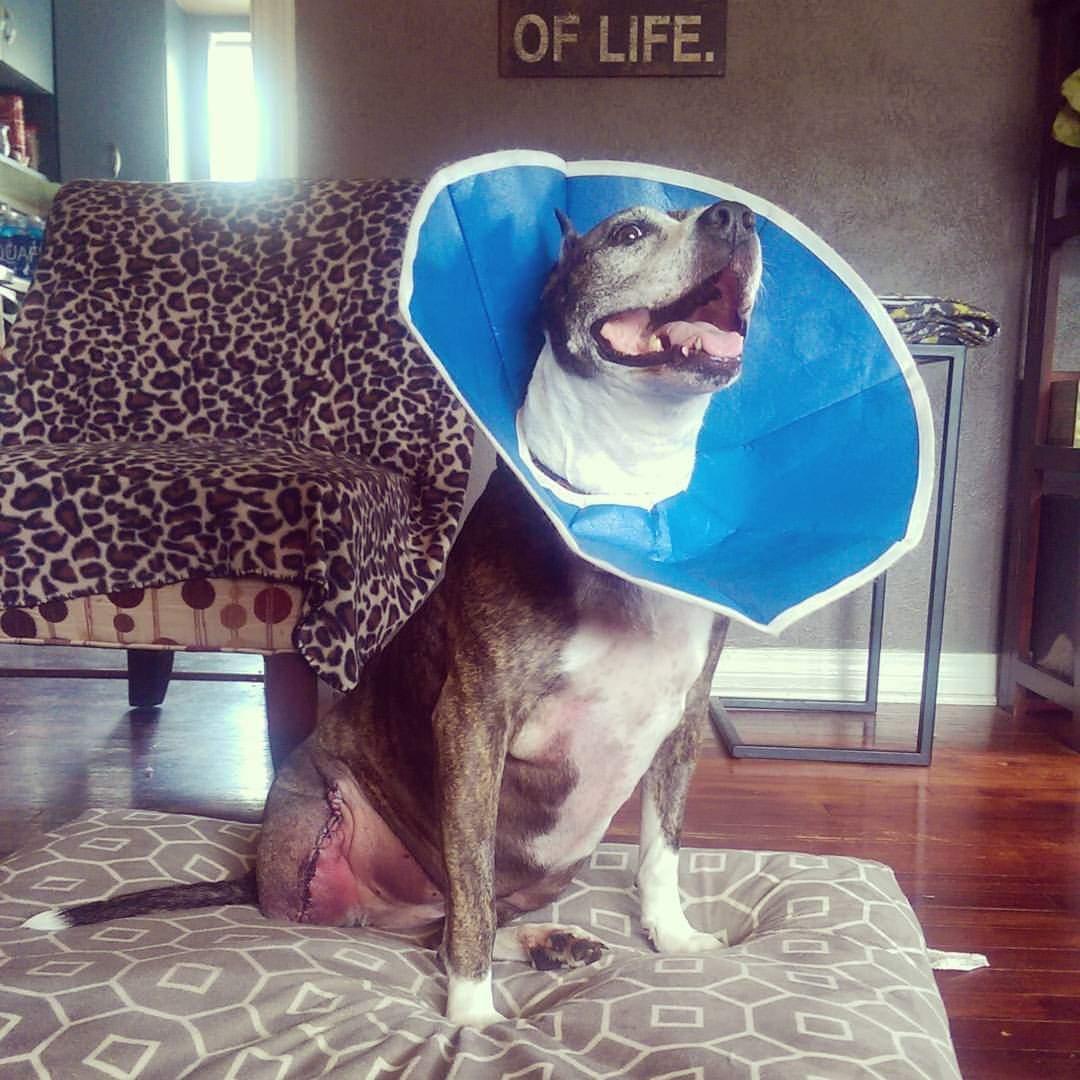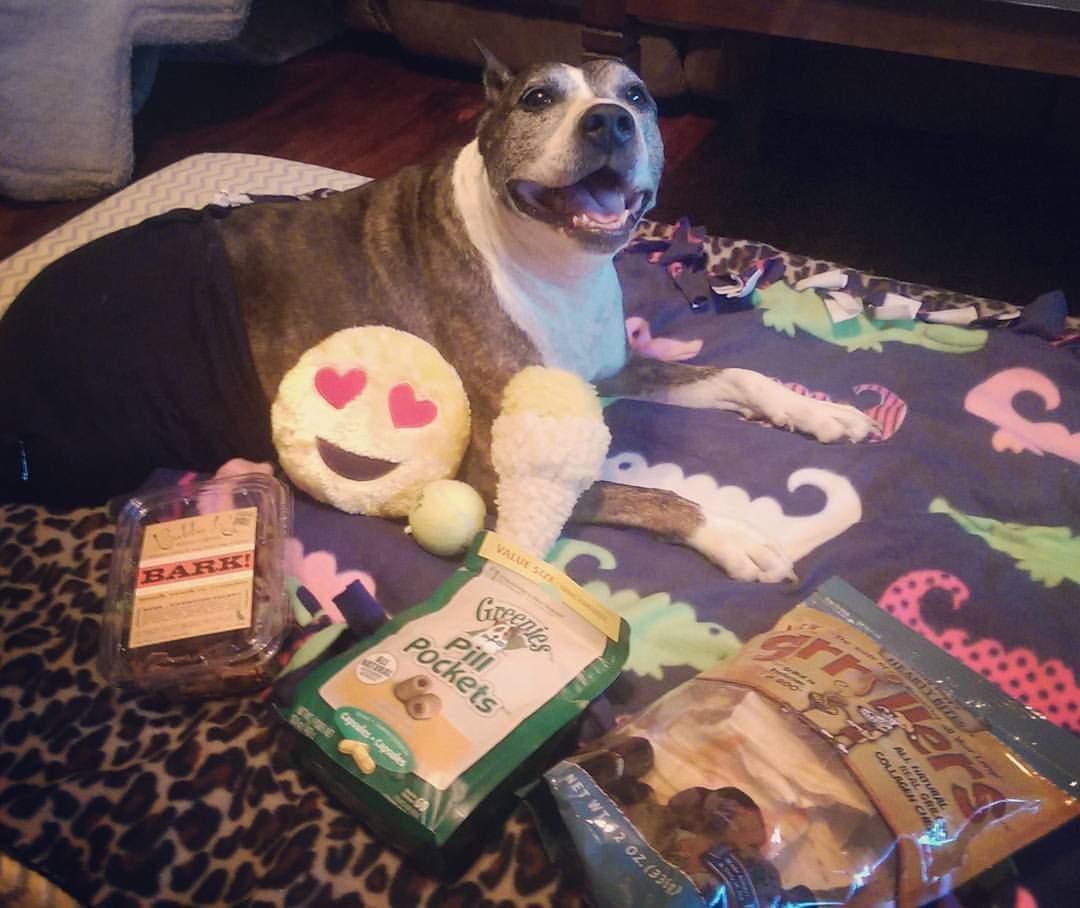 Here is a video of her first time trying out the new ramp. I love her little tail wag at the end. https://www.instagram.com/p/BKRSGSmhvS1/?utm_source=ig_web_copy_link
Some photos of her bruising from her first day home vs. about five days later.  https://www.instagram.com/p/BKY1pbVhCS0/?utm_source=ig_web_copy_link
The giant cone of shame. Hahaha!  https://www.instagram.com/p/BKax9v-BmoR/?utm_source=ig_web_copy_link
Izzi's pharmacy. https://www.instagram.com/p/BKt1ny8hQ_H/?utm_source=ig_web_copy_link
Progression photos showing MRSA infection healing over a span of three days. https://www.instagram.com/p/BK0q6Q-h0Lx/?utm_source=ig_web_copy_link
On this day, she was feeling a lot better and she really wanted to swim. She was not happy that her pool was empty. https://www.instagram.com/p/BK4SL40jfaC/?utm_source=ig_web_copy_link
We went for ice cream after she got her stitches out.  https://www.instagram.com/p/BK_0emAjH5U/?utm_source=ig_web_copy_link
test Filed under
Uncategorized
|
Comment (1)