April 12th, 2019
Tripawds is a user-supported community. Thank you for your support!
Izzi's first year post-amputation flew by. She had a long and bumpy recovery but she got stronger and was doing really well. She had a great summer and was able to celebrate her 10th birthday. Life on three legs was her new normal and things were going so well that I finally started to let my worries slip away. I knew the risk of osteosarcoma spreading was extremely high but I thought maybe she was in the clear at this point.
In October, about a year and a month after amputation, she started to slow down considerably. She seemed to be a little tired and sore. Her remaining knee had two previous surgeries so I was growing concerned that it was starting to fail under the added stress. I took her into the vet on 10/18 for an exam. Her leg actually seemed quite strong and she had good mobility. X-rays showed some arthritis but nothing of major concern such as new tumors or any tears. There was a possibility that the anchor used with her cruciate repair could have come loose and could be causing some pain but we could not see it on the x-ray and this is apparently very rare – especially 5 years post-op. We opted for Rimadyl to ease her arthritis pain and if it didn't help we would have to consider a CT scan to check out the cruciate ligament anchor.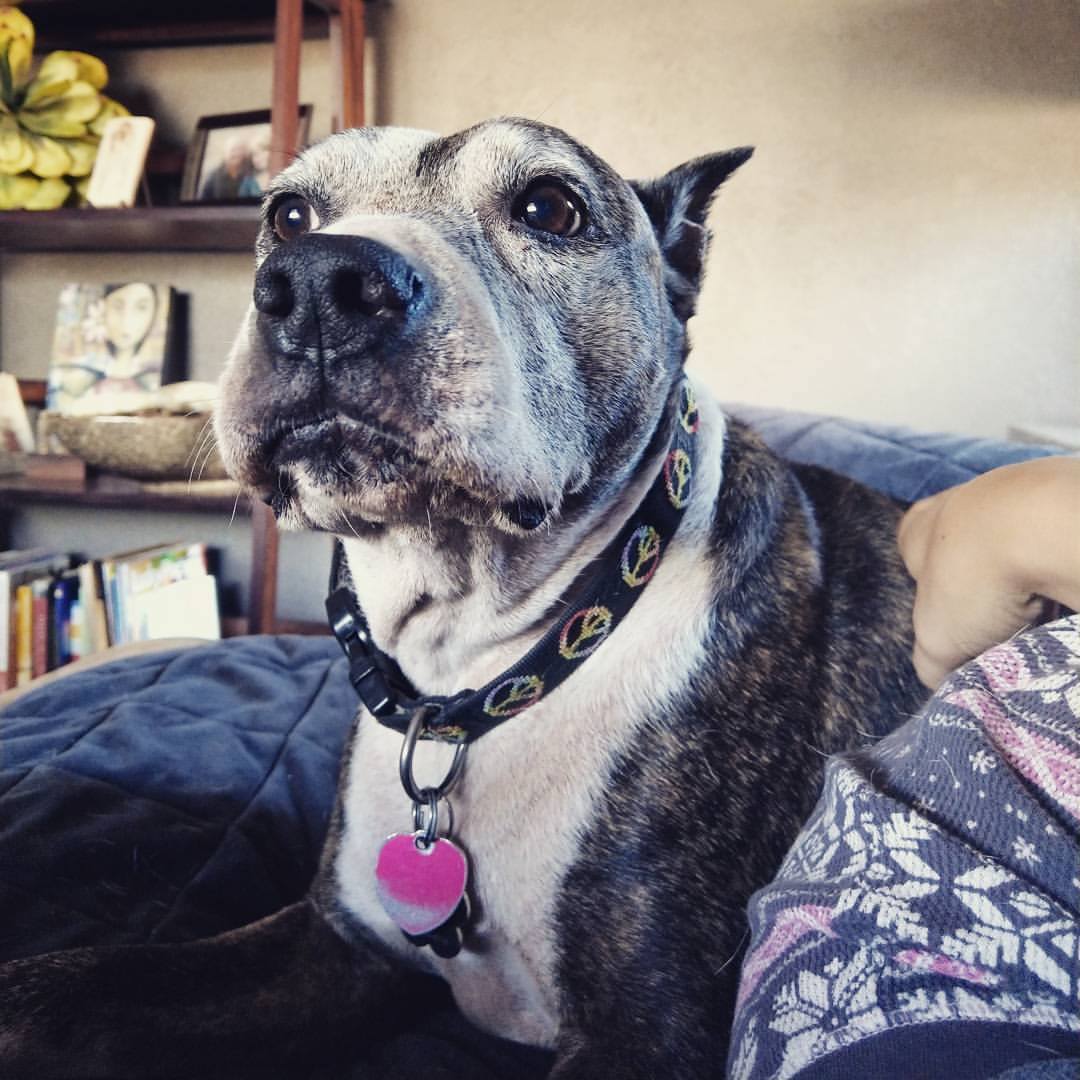 Unfortunately, she did not get better. She seemed to be getting worse. Her face, her eyes, her expression, everything was showing me that something was very wrong. She would not get out of bed in the mornings. She didn't want to be picked up. She was flinching every time we tried to touch her. Exactly two months passed by and one evening when I came home from work she was almost frantic. She was panting hard, licking her bed like crazy, and extremely restless but she couldn't seem to get up. We rushed her to the vet immediately. They pushed and pulled on all her legs but didn't find anything concerning. Then they pressed around on her belly and felt something hard so they decided to do x-rays. What they found was shocking – she had a grapefruit sized tumor in her abdomen. It was unclear exactly what the tumor was attached to but it seemed to be extremely painful and there was a very high probability she was bleeding internally. We took her home for the night and returned first thing in the morning for an ultrasound. They determined the tumor was attached to her spleen. Her vet came in later that morning and met with me to discuss options. She would likely pass away from the bleeding if we didn't act quickly. They would have to remove her spleen and it's a risky surgery which could still end in disaster due to blood loss. He asked how I wanted to proceed and somberly let me know there's a chance Izzi won't be with us much longer. He informed me they could do a blood transfusion if needed but it would cost an enormous amount of money in addition to the already high bills for diagnostics and then the surgery. She would have to stay in ICU for several days to recover from this major operation. But if she made it through surgery, she could still live a good and normal life without her spleen. So the obvious choice for me was to send her to surgery immediately.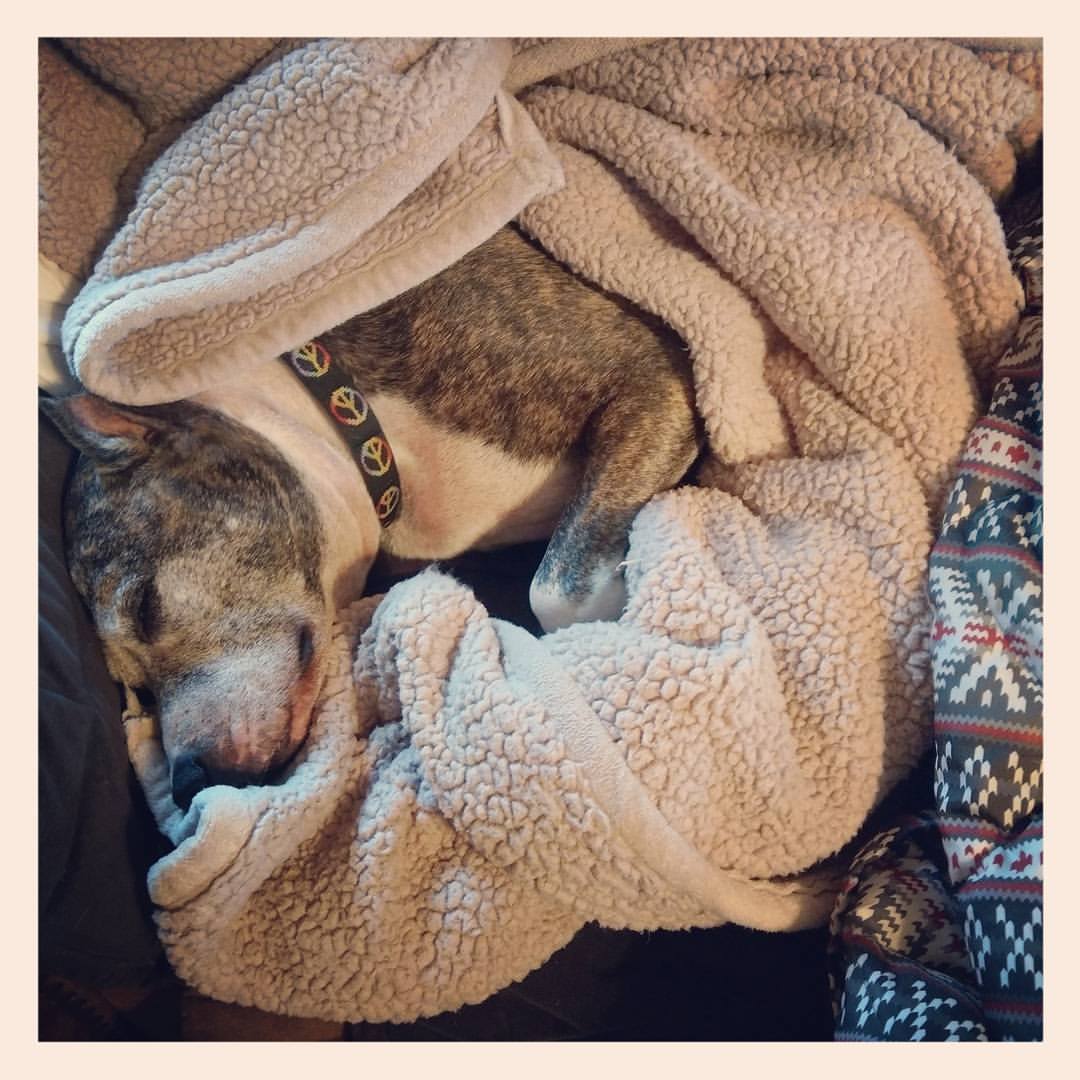 So on 12/18/2017 Izzi had her spleen removed along with an enormous hemangiosarcoma. She came through surgery without any complications and did not need a transfusion. We were so very lucky to have caught this in time to save her and she was so brave and strong, as always. She had to have her blood checked frequently while in recovery to make sure her counts were all at acceptable levels. I can't remember exactly what was low, but maybe her platelets? Or RBCs? I'm not sure but it did take her awhile to increase her levels and maintain them steadily. She was refusing to eat the entire time she was there, even when I visited with extra stinky canned food. She was stubborn and just wanted to go home.They decided she would likely do better at home so they let her check out after about 48 hours. The night I picked her up she RAN out of that hospital. I hadn't seen her run like that in a long time. As soon as she got home, she jumped up to her spot on the couch and made herself comfortable.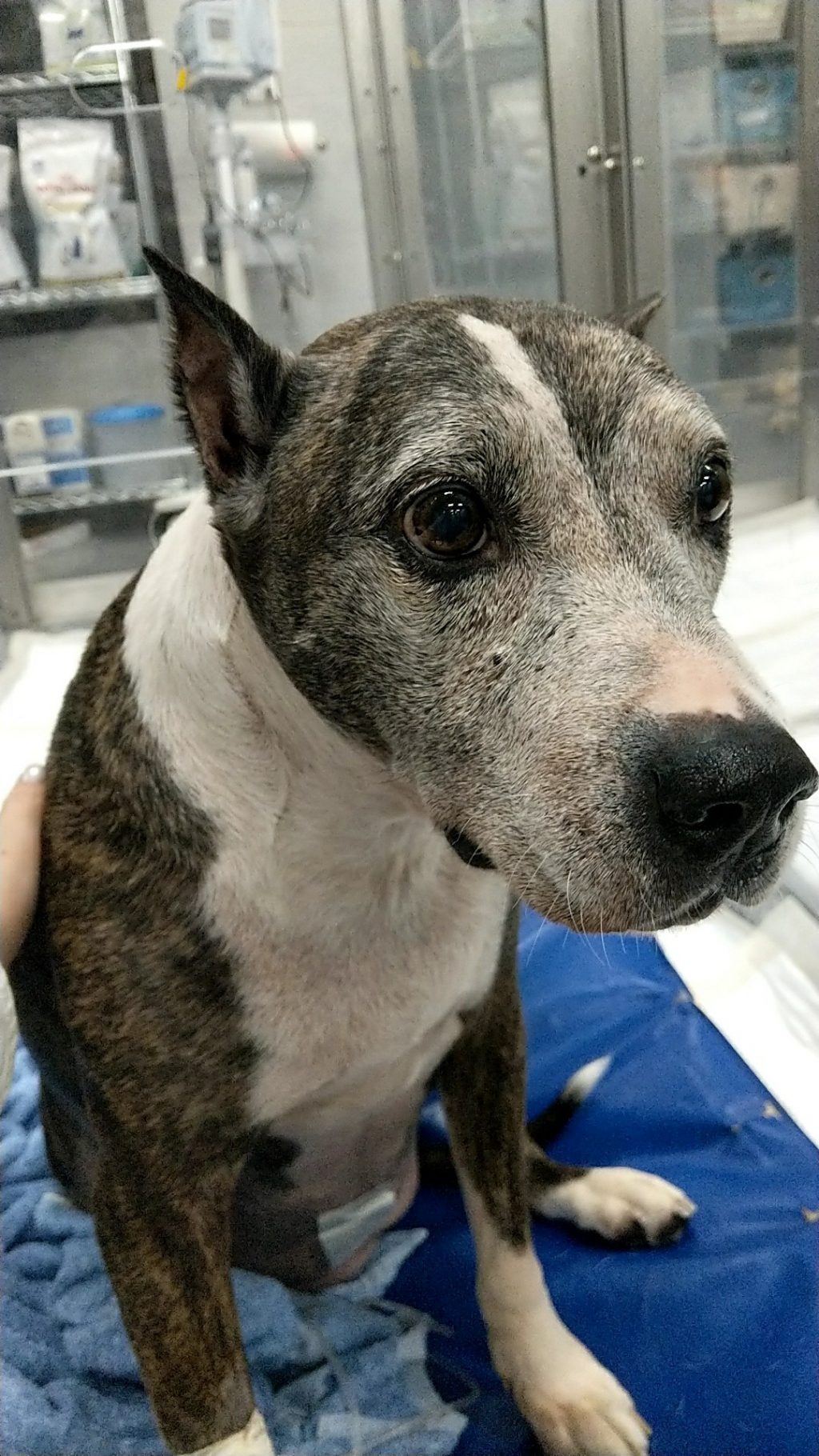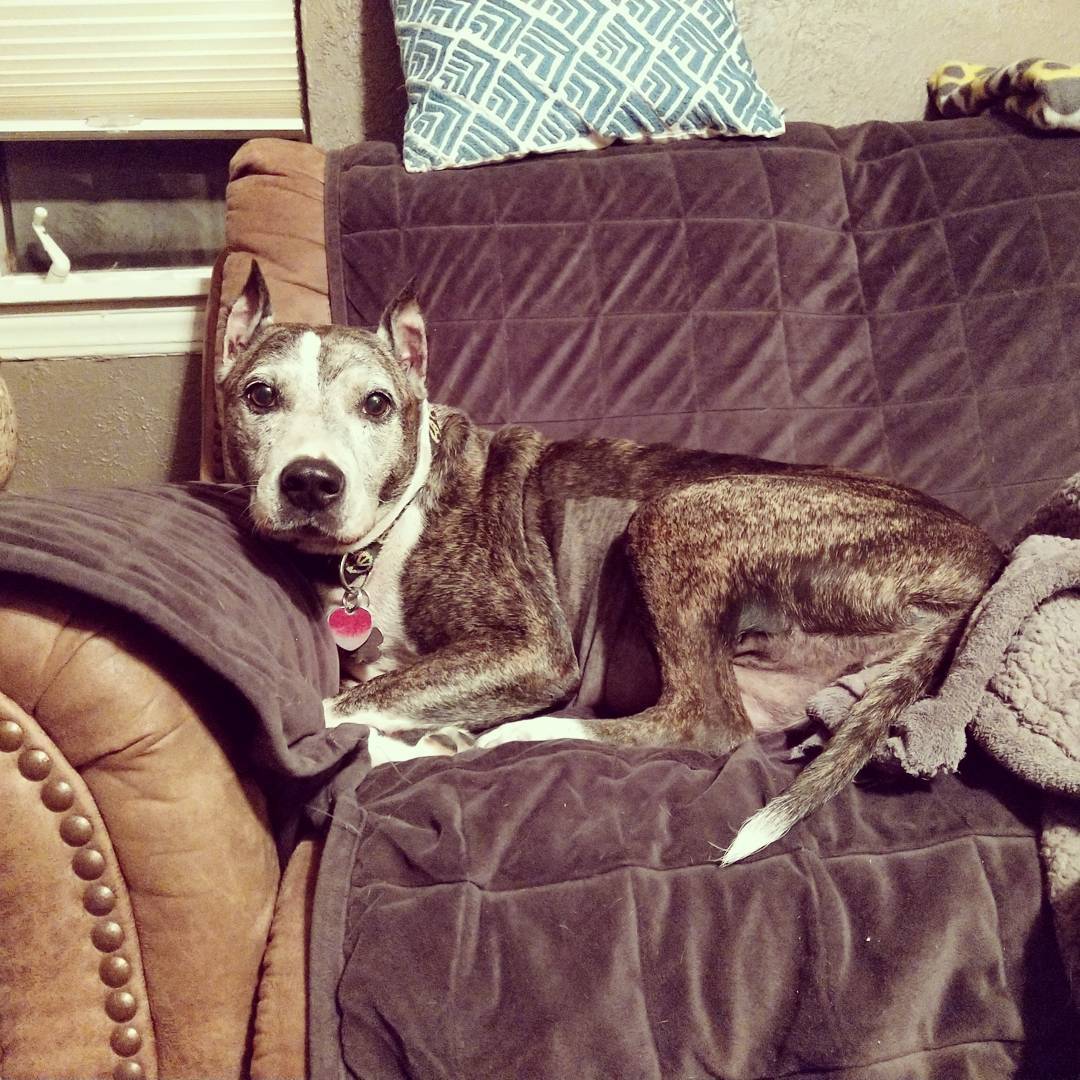 Recovery after the splenectomy was surprisingly easy. We could tell right away that she was feeling a million times better without that monster inside her body. She still didn't want to eat a whole lot but I made her as much shredded chicken and veggies as her heart desired. By the start of the new year, she was doing amazing. She was almost like a new dog. Seeing how well she was doing made me wonder how long that tumor had been growing and I started to feel bad for not catching it sooner. I have since learned that hemangiosarcoma is a silent killer and is often not caught until it's too late. Her decline was so slow and it could have been related to any number of things so I had to remind myself we did the best we could and we were fortunate to beat it.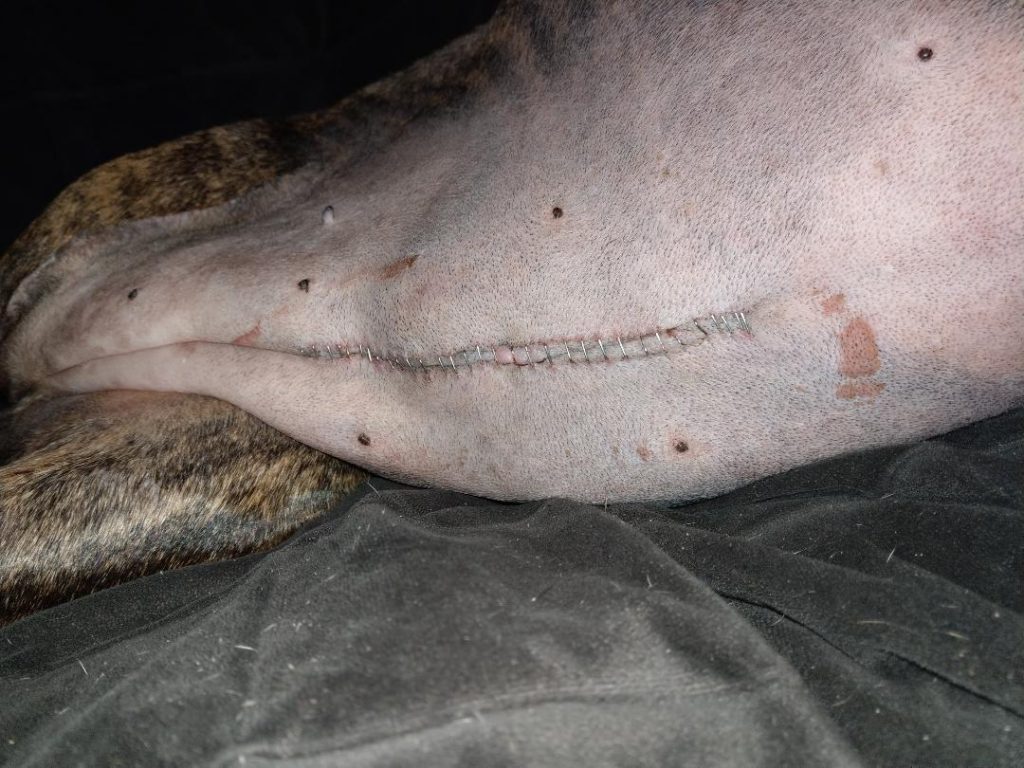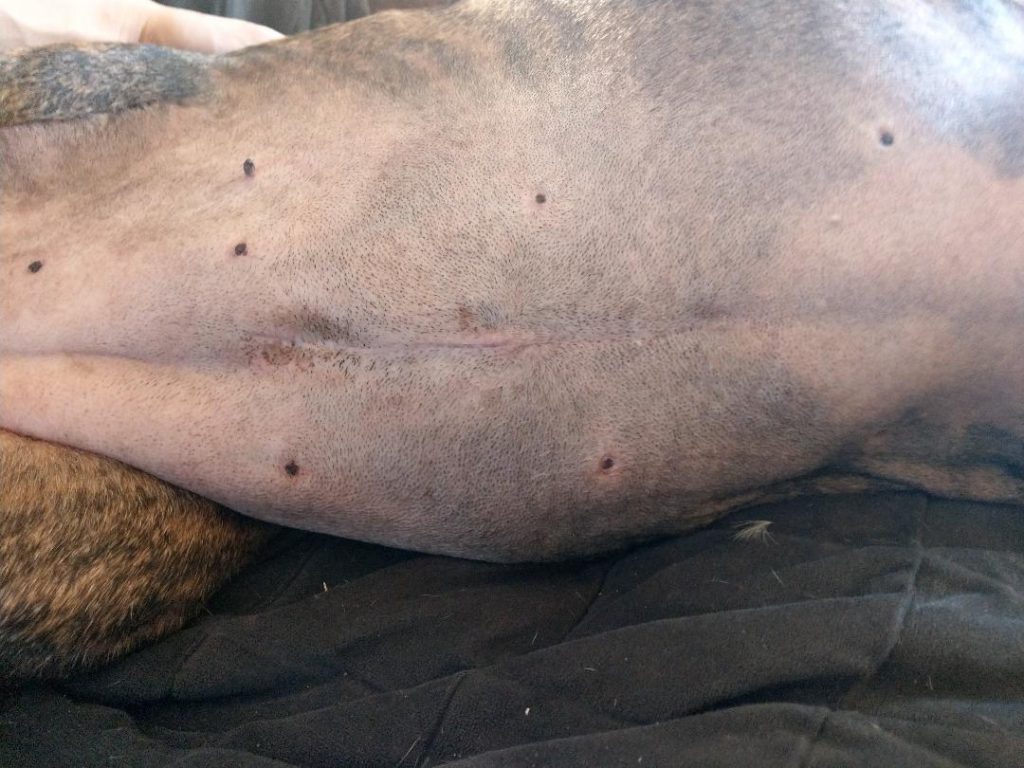 The entire experience was a very humbling reminder to expect the unexpected. Life is short and can change in the blink of an eye, especially when cancer is involved.
Filed under
Uncategorized
|
Comment (1)